I don't know who's idea it was to sign up to run 5 miles on a Sunday morning in Chicago in December.
(it was mine)
But whoever it was, that chick is crazy.
Even during an unseasonably warm winter, Chicago is freakin' cold.
On the fourth day of Christmas I nearly collected our 4 styrofoam antlers and totally bailed on the race to grab coffee instead.
Seriously. I was this. close.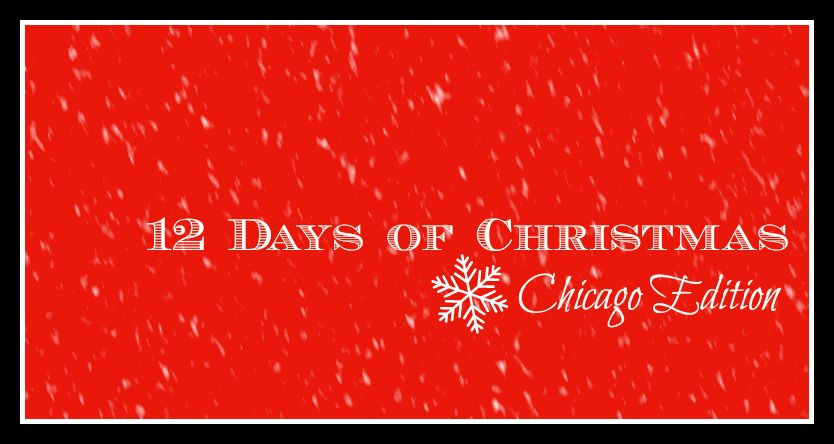 Thankfully,
Heather
didn't jump on my suggestion. Thankfully, she's a lot tougher than I am. Thankfully, we braved the near freezing temps and waited for the race to be over before going to grab coffee.
Because had we bailed we would have missed the reindeer.
We would have missed the frozen toes and antler photo ops.
We would have missed our chance to take a picture with Santa.
And most importantly, we would have missed out on crossing that finish line.
And let me tell you,
last time my end-of-race enthusiasm was fake
. But this time it was genuine!
This was the best I've felt running 8K/ 5 miles ever. Repeat: ever. Frozen toes (that eventually thawed) and all, this run felt great! I didn't even get winded until I saw the finish line.
Why does my body do that, by the way - poop out when the end is in sight?
We finished in just under 54 minutes. And since this is my first 8K, that makes it a personal record.
It turns out waiting in the cold for the race to start was the toughest part of the whole deal!
The Rudolph Ramble was a great way to spend a Sunday morning and an even better excuse to lay lazily on the couch for the remainder of the afternoon. I'm pretty excited to make this a brand new holiday tradition.
But next year - I'm bringing warmer clothes to wait in!
Are you adding any new traditions to your holiday repertoire this year?