I've never made a secret of the fact that I am a HUGE fan of pop music. Lucky for me, there are a few people in my life who share my musical tastes and just so happen to be incredibly generous. This week I got to see not just one but
two
amazingly pop-tacular concerts while spending some time with two of my favorite ladies.
First up? Britney & Nicki Minaj on Monday night in Nashville. Miss Cameron won the tickets at a conference she attended last weekend. There was a radio station giving the tickets away to the "biggest Britney fan." When Cameron showed off a few of the moves from our
Dance Fit
class, (of course we have a few Britney routines!!) she, and her pregnant belly, easily walked away with the prize.
Britney's show was amazing! It was full of re-imagined old favorites and plenty of new material to keep us on our feet. There was a lot of dancing (which we especially loved), plenty of costume changes and over the top sets. Of course, Britney did her fair share of lip syncing. But, I for one was grateful. It's like Cameron said, "We came for the whole show. Not just Britney's voice." Sure it's an unusual position to take at a concert. But, if I'm honest I'd rather just hear a "fixed" vocal so that I can see a fully choreographed Britney show.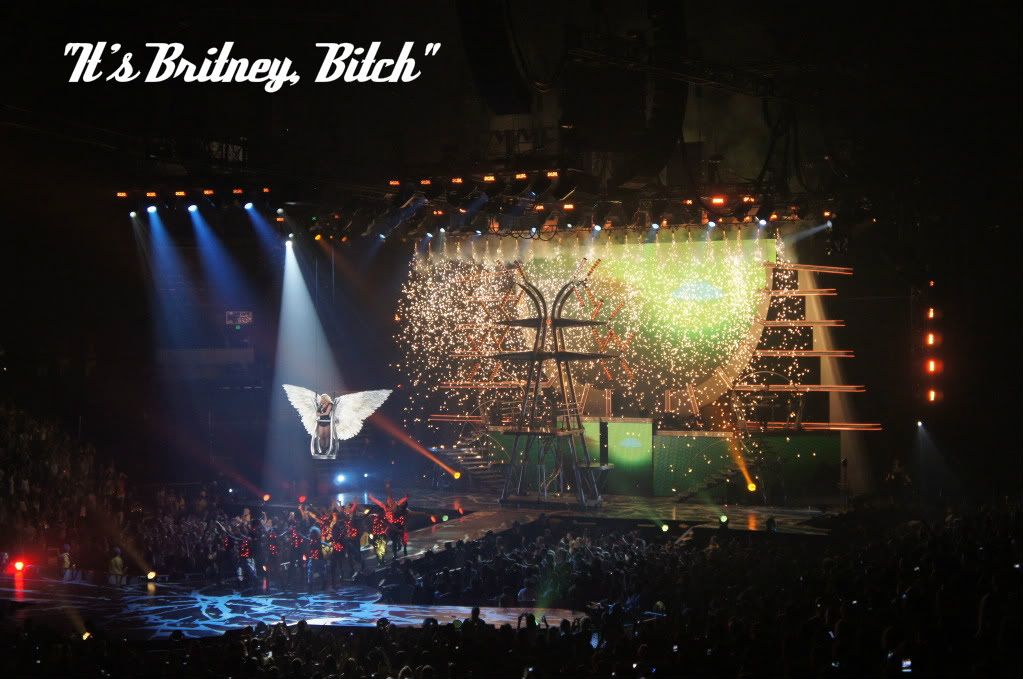 It definitely met all my expectations. It was a fantastic night.
Next up? NKOTBSB did a show in St. Louis on Tuesday night. My sis, Erin, bought tickets back in January as a joint birthday present. And I assure you the boys were worth the seven month wait.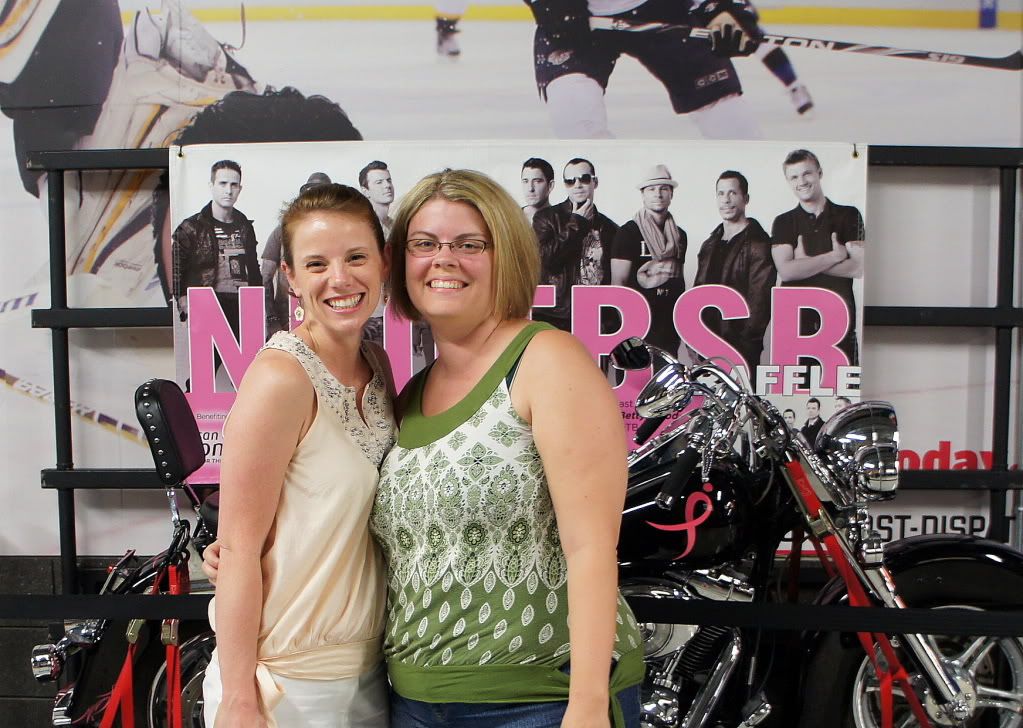 We had such a fun night. Mr. Schuester (aka Matthew Morrison) opened up for them. I'm telling you, it was like a "hot bomb" went off in that Area. There was eye candy all over that stage. I'm pretty sure Donny Wahlberg's in better shape NOW than he was 20 years ago. Six pack, anyone? Ai-chee-wa-wa. But of course, being a married lady, I wasn't interested in all that nonsense. I was there to spend time with my sister and scream like a rabid fan.
Exhibit A:
I was also there to sing along to some of my old favorites.
Exhibit B:
"They've still got the Right Stuff as far as I'm concerned..."
Now, before you watch this next video I have to explain something to you. Have you ever experienced a pop-tacular show? Being a veteran of 'Nsync, Britney and several NKOTB and now (SB) concerts I believe I can speak with some authority on the subject. There is something that happens when you see a show like this. I'm not sure if it's all the pheromone floating around the room. I'm not sure if it is indeed the
mob mentality
that I've explained before. But the thing is, when you're at a show like this you scream for and about things that you wouldn't normally scream about. You find things jump up and down worthy that on a regular day you might believe to be silly. With that explanation, I give you
Exhibit C:
Yes, they did just thrust their pelvis (Wait, what's is the plural of pelvis? Pelvi?) 10 times and make the crowd (and me) go wild. If that's not pop-tacular I don't know what is.
What's the most pop-tacular show you've ever seen?