Another day another
Summer Fashion Week
post… And another beautiful spot in Chattanooga, Tennessee brought to you by the talented Miss Lexi. Who is Lexi you ask? Well, she's my incredibly talented and oh so fun
Fashion Week photographer
who just happens to be my friend. But that's a whole other post…
Did you know that there are more than 700 churches in Chattanooga?
Did you know that the population of the entire METRO area is 500,000? (With an estimated city population somewhere between 150,000-170,000)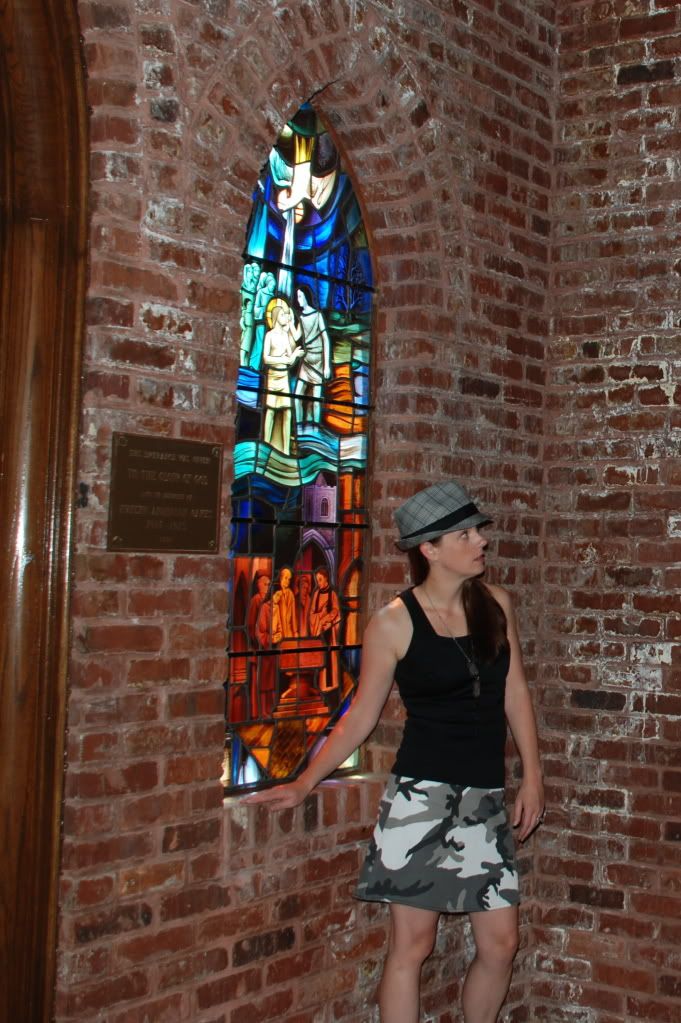 That's a lot of churches per capita.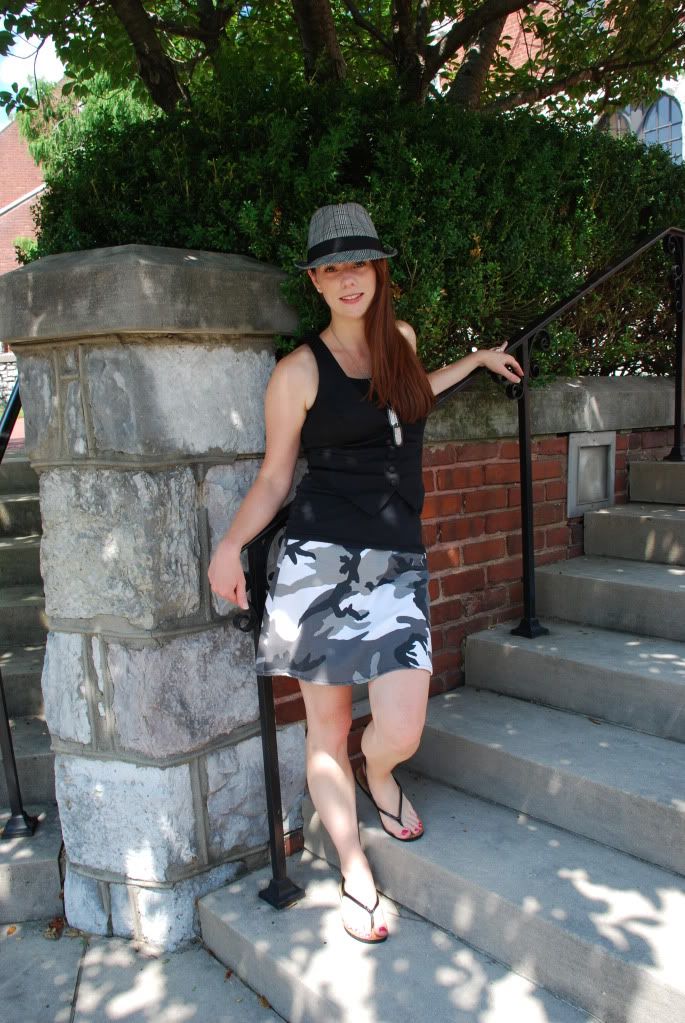 Let's just say, Chattanooga = The BUCKLE of the Bible belt.
Oh and one more thing, this is me channeling Britney Spears.
I feel like her when I put on this fedora. Well, I feel like a
pre-barefoot-in-a-gas station-bathroom-eating-cheetos
Britney Spears.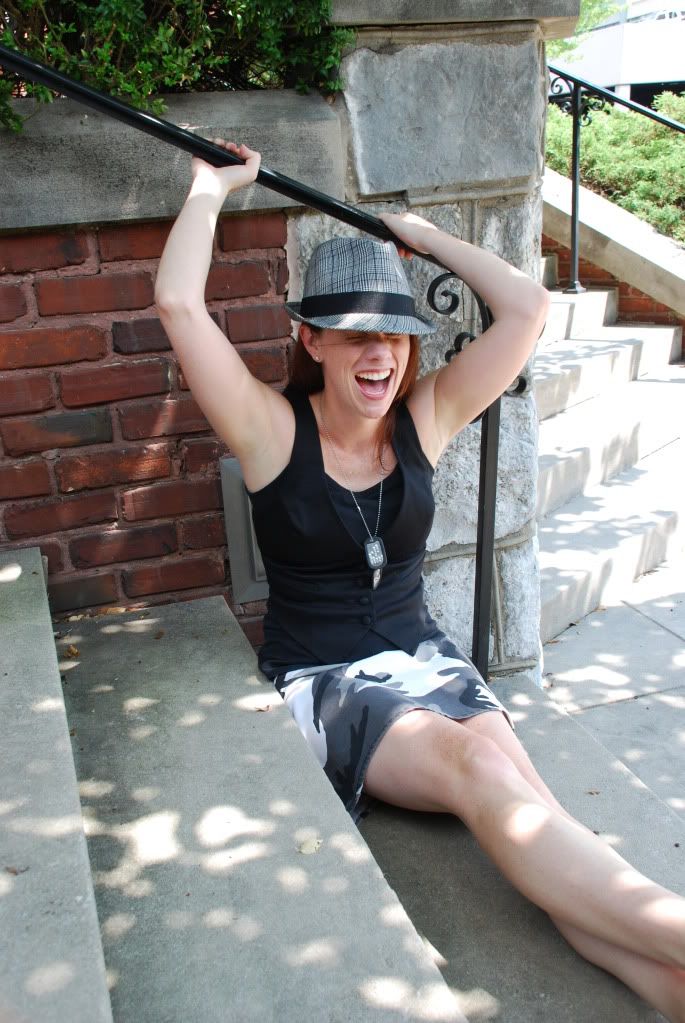 Fashion:
Fedora: Bought on Canal Street on my recent trip to NYC
Black Tank: Old Navy
Black Vest: H&M
Camo Skirt: Army Surplus Store
Black Sandals: Old Navy
Genuine Marine Corps Dog Tags: The Handsome Hubby gave me his because I asked him VERY nicely
There's some fun fashion going on over at
mom's are for everyone!
For instance, check out
Noelle's adorable dress
– exclamation point. Even though we're just past the half way point, it's not too late to join in the fun. Snap a picture and show us how fabulous you truly are. Come on, just do it.